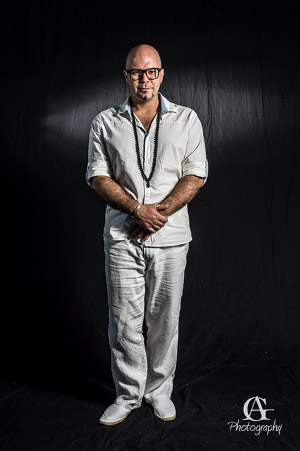 ADAM BOWMAN
Drums / Music Director
Canadian drummer / percussionist Adam Bowman has been a mainstay in both the Canadian and international music scene for over a decade. Adam has toured and recorded with such well known and respected artists as Kellylee Evans, Ember Swift, Dawn Langstroth, Joni NehRita, Melissa Ferrrick, Carlos Morgan, Chris Rouse, Eccodek and VINX to name a few. As a touring artist, Adam has traveled across Canada, U.S., New Caledonia, U.K. and Australia, and as a session musician has played on dozens of recordings. Adam is also an accompanist for Guelph's own Dancetheatre David Earle. Funk to Jazz, Hip Hop to Folk music, Adam's big beats and deep feel are unmistakeable and he has become the drummer of choice for songwriters, producers and music directors alike.
JESSE TURTON
Bass
Jesse believes in the power of music to build, strengthen and sustain community. As a teacher of music and yoga, he aims to create a safe space, allowing the student/audience/witness to explore the relationships they have with their body and the life around them.
Jesse believes great music is the truthful expression of one's life through sound and movement. Music with unconditional kindness and truth can bring a sense of purpose and clarity to each day. The physical vibrations of music, with a focus on self-expression, help create a sense of responsibility and connectedness. Jesse believes in the healing properties of music as yoga (to unite) and looks forward to exploring the yoga of sound with others.
BRENT ROWAN
Saxophones
Brent Rowan is a director, performer, composer and educator of music. A Guelph based saxophonist, who also plays flute, clarinet and other woodwind instruments, Brent performs in a wide variety of musical collaborations; from 2009 Juno Nominated Eccodek, Big Bands and small jazz combos, to classical chamber groups and creative music ensembles. Brent is the founding director of the Guelph Youth Jazz Ensemble and the New Horizons Band for Guelph. He is also the conductor of the Cambridge Concert band and the assistant conductor of the Guelph Concert Band. He teaches woodwind and jazz improvisation techniques at his own private music studio. In 2008 he received the inaugural Guelph Mercury Forty under Forty award for making a difference in his community.
AMADEO VENTURA
Keyboards and Percussion
Amadeo Ventura is a pianist and percussionist known for his rhythmic drive. His musical career spans over 18 years as a leader of innovative Latin-fusion bands and as a community arts development collaborator.
He has recorded and performed with world-renowned artists such as Jerry Gonzalez, John Stubblefield, Poncho Sanchez, Jane Bunnett, and Sierra Maestra. His current bands: Rebel Rhythm and Mr. Danger, thrive on genre-defying innovation, in the recording studio and on stage.
GARY DIGGINS
Trumpet and world instruments (from African ngoni to Australian didigeridoo)
Gary Diggins has been following a calling for decades: make music as medicine; restore community through the arts; open the ear through deep listening; call the circle and trust what emerges. As a multi-instrumentalist and expressive arts therapist, Gary has worked internationally engaging communities and individuals in healing practices.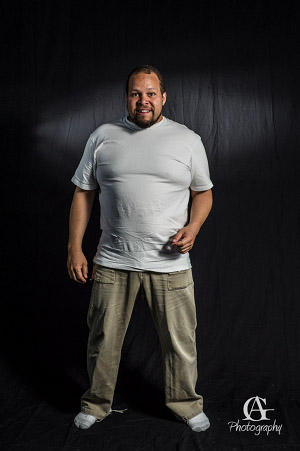 KEVIN SUTTON
Spoken Word and Vocals
Kevin is a veteran spoken word artist, workshop presenter, playwright, community organizer, game designer and writer.
He works with many different artists, organizations and institutions, injecting creativity and performance into a variety contexts.
A regular of Hillside's Sun Stage, Kevin uses his words to empower his audience and, he hopes, to inspire a peaceful change towards a more resilient local and global community.